Dallas Hileman is the founder of Six Figure Landlord. If you're over the rat race and you wanna make passive income from real estate, this course is for you. Dallas is a 28 year old professional salesman, world traveler, family man, paraglider and, oh yeah, on the side, he makes over $100,000 a year in cash flow as a landlord. Each month, anywhere from $9- to $12k just kinda shows up in his bank account, without him having to do all that much for it.
What's surprising is he only owns five buildings for a total of 20 rental units. With some of these real estate gurus talking about how they've done thousands of deals, that's not all that many, right? Where Dallas shines is the ability to do more with less. He maximizes the money he makes from every unit. "I'm a 6-figure landlord," he says, "and I'm gonna make you one too. What would you do with your time if you never had to worry about money again? What if all your living expenses were covered?"
"If that was the case for you, how would you live your dream life?" he continues. "I scaled from zero dollars to over a 6-figure rental income in just under three years. And I'm gonna teach you exactly how I did that. No matter what your finances look like right now, I believe that I can help you become financially free in 5–10 years or maybe even less than that. In this course I focus on the big financial picture. Even though passive income is the end goal, not everyone's in a position to buy their first rental property right now."
This is why Dallas came up with The 5 Phases of Freedom: debt freedom, emergency freedom, rent freedom, financial freedom, and lifestyle freedom. Regardless of where you are now, you'll know the next step to take to unlock all five phases. Dallas has all the knowledge and tools to get you there quickly. Once your foundation is laid, real estate investing is the number one way to achieve millionaire status here in the U.S. With Dallas' assistance, you'll be adding to that statistic.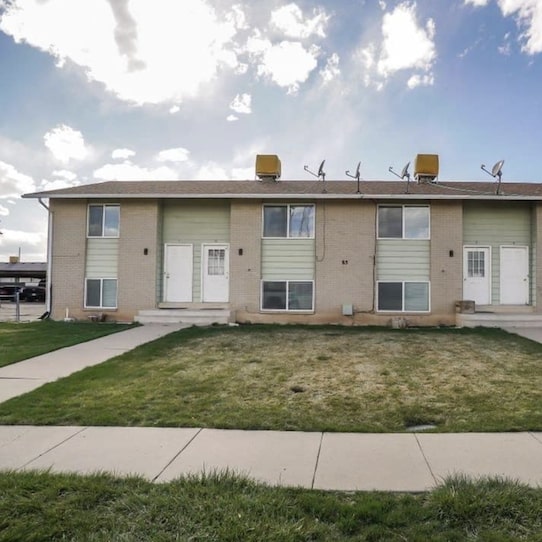 No stone is left unturned. He'll help you build your team, find and analyze your first deal, negotiate the sales contract, maximize your earnings on each property through remote self-management, and more. "I promise to teach you everything you need to know to start with zero experience and scale to a 6-figure rental income," Dallas says. "And knowledge is power, but knowledge without action is totally useless; that's why all of my programs are action-based. You'll have a workbook to accompany each video lecture."
"And most videos have an action step right below the video," he adds. "So you know exactly how to apply what you just learned. Financial success is a lifetime journey. So your one-time payment will give you access for life. Plus you'll have access to all of the future content that I add every single week. As you progress on your financial journey from year to year or even decade to decade, I'll be there to guide you the entire way through. When you buy my course, you're also getting personal mentorship from me specifically. There's a Facebook group, you can email me or even schedule a Zoom call with me."
Dallas doesn't say what the course costs; just that it'll pay for itself in no time. He'll help you save thousands through proper negotiation. You'll shorten your learning curve substantially and get to the cash flow faster. And by fine-tuning your management approach, you'll be able to squeeze more money from each of your units. I like everything I heard but it's hard for me to imagine that you could manage the entire portfolio yourself and not have the tenants drive you to day drink.