Tony and his wifey for lifey, Sara, are The Real Estate Robinsons. They host a live 3-day event called the STR Summit, designed to help rookies like you buy, manage, and scale your own short-term rental portfolio. General Admission tickets cost $597. VIP tickets, which allow you to sit up front, break bread with Tony and Sara, and attend a 90-day check-in coaching call, cost $1,997 a pop. I'm guessing they'll try to upsell you into their Alpha Host Academy (cost unknown) at the end.
Factor in the cost of travel and accommodations, and that's a lot to spend for some rah-rah speeches and tips you could probably find on YouTube for free. But some people love seminars, I get it. Maybe you're one of them. Maybe you'd love nothing more than to get good and buzzed on some cheap bubbly at the mixer, then walk up to Tony and Sara full of liquid courage and ask if you can take a photo with them. That way, even if the two pages of notes you took don't make you any money, you can still flex on Instagram.
The Robinsons launched their Airbnb business in August of 2020. By the end of that year, they had three different properties listed on the Airbnb platform, which brought in a combined $56k in revenue. In 2021, they added nine properties and got on VRBO as well. VRBO made 'em an extra $56k, while Airbnb shot up to $577k on the year. So about $633k, total, in 2021. At this point, both Tony and Sara quit their day jobs and went all in. For 2022, they think they'll do $1.5 million in revenue, with about 85% of that coming from Airbnb.
"We've got a handful of additional properties we'll be adding by year end," Tony says. "And the holidays are usually pretty busy for each of the markets we invest in. Honestly, I feel like we could've hit $2 million but we've got some construction projects that fell way behind schedule. Like way behind. They were supposed to be done a year ago. We will say, it's been an absolute grind for us since starting this business. No joke, Sara feels like crying literally every other weekend."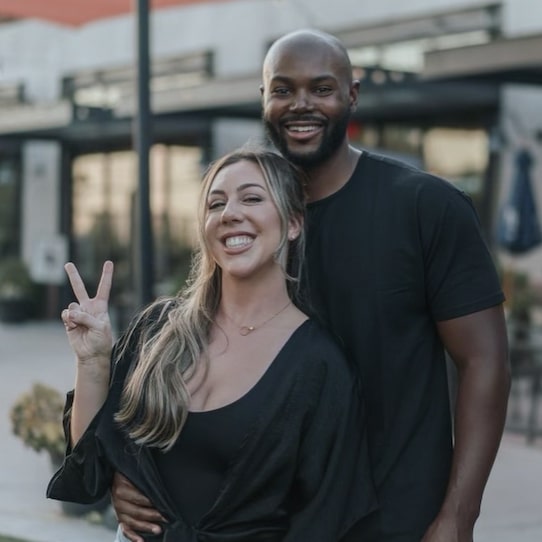 I'm glad to see they're not just making all their money off their coaching programs. But keep in mind, they've got partners and investors on each of these projects, so to me it sounds like a lot of stress for not that much take-home. Nonetheless, people keep signing up for their STR Summit to learn this stuff, and past attendees seem to be glad they went. Brian Davila, who's now the COO of Ryan Pineda's Future Flipper coaching program, had this to say: "So Tony and Sara are the ones who got me into short-term rentals."
"I bought a property in Joshua Tree that I was actually going to flip," he continued, "but they convinced me to turn it into an Airbnb. Since then I've boughten 10 Airbnbs. So I am super grateful for Tony and Sara. And now I'm fortunate enough to be invited to their events to speak, where I talk about how to find off-market deals. But Tony and Sara are some of the most genuine, nicest people you'll ever meet in your life. If you ever get a chance to attend one of their events, I highly encourage it."
"I've been to masterminds and events all over the country about real estate, and the biggest difference between those and what Tony and Sara are doing is they are trying to break down short-term rentals for you step-by-step. How to find them, how to finance them, how to design them, how to manage them. Pretty much everything. So if you wanna learn about short-term rentals, I highly suggest you make it to their next Summit." Hmm. Still a hard pass for me. I'm too spoiled with digital real estate.