Jay Drexel from United Tax Liens has a software called Marketplace Pro that makes real estate investing easy. No need to go out and rehab homes. And you don't need a big bankroll. Just click a few buttons and take your pick from a long list of potential properties. These deals will be 50 to 75% below market value, and yield double digit returns, Jay says. Too good to be true? Let's find out. Read my Marketplace Insider review below.
Jay's been investing in tax liens and deeds for more than 10 years now. When he started, he was dead broke, with less than $200 to his name. His home was in foreclosure. A single dad, he was forced to move back in with his mom and live in her basement. With half of his net worth (just $100), he made his first investment. While it didn't make him a millionaire, it set him on the right path.
Fast forward about 500 investments later, and Jay Drexel is living his best life. Now he wants to share his secrets with you. The entire process can be done from home, in your spare time. It's pandemic-proof. And all you need is a few bucks, Jay claims. So what's the catch, right?
United Tax Liens is offering a new five part course called The Tax Default Property System. Inside, you'll learn their simple system for finding houses at 50 to 75% off, right from your laptop. You'll also get a list of 1,000 tax default properties you can look into right away. There are two bonuses: a Tax Lien A to Z Program with advanced strategies to help you build your wealth; and a Wholesale Blueprint Program which teaches you how to flip properties to hungry investors for $5k to $20k profits without doing any renovations.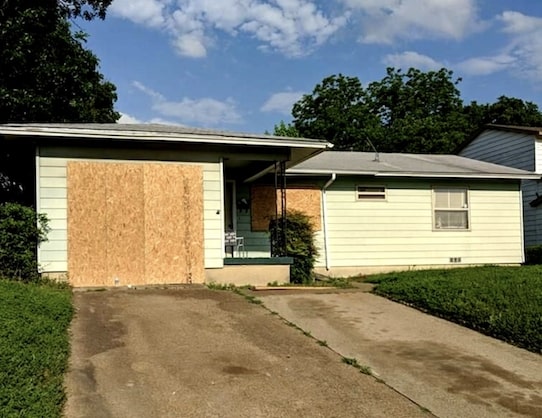 The cost of the Properties For Taxes Owed system is a one-time fee of $97. For an additional $27, you can watch five live tax lien auctions, to see how the experts browse state auction websites, bid on properties, and do deals. If you're unhappy with your purchase for any reason, you can get a full refund anytime within the first month.
I like that this is a lesser known way to dabble in real estate, and therefore, probably less competitive. I like that the United Tax Liens team is providing you with a technology that streamlines the process. The fact that you can scoop up some of these deals for literally just a few bucks is awesome. I love how inexpensive they've made the program, and that they stand behind it with a 30 day guarantee.
One question I had was, if the software can find all these amazing, affordable, virtually risk-free investment opportunities, why share it with us? Wouldn't Jay and company just want to hog all the bargains for themselves? Beyond that, I only have one objection. And here it is: holy hell was that confusing! I think my brain turned to tapioca after sitting through Jay's presentation. I have to wonder how newbie-friendly this really is. Seems like there's an overwhelming amount of stuff to learn in order to be successful.
For perhaps a more enjoyable, straightforward way to build recurring revenue, check out our digital real estate model. It's still wide open. It's fun. You take pride in what you're doing. And the reason we share it with you is because, at a certain point, you do plateau in terms of how much you can manage all by yourself. Tap below for details.