Dominique Brown says everyone with a credit score above 800, they all have one thing in common. It's not that they pay their bills on time. It's not that they don't have any debt. It's not that they use some amazing credit repair service. Nope, the one thing they all have in common is that they know how credit works. And so does Dominique. And he can show you how to boost your own credit score in his YFS Academy. Is it legit? Read on.
One thing about Dominique Brown, he lives it. He used to have a 504 credit score. But once he cracked the credit code, he shot up to a perfect 850. If you need to lift yours, maybe so you can buy a car or a home or get a business loan, he'd like you to consider his e-learning program, Your Finances Simplified Academy, or YSF Academy for short.
It's a time-tested course designed to help you reach your financial goals in as little as five minutes a day, from any device and anywhere in the world. You don't need any fancy finance degrees, tech skills, or overpriced professionals in your corner, either. The YSF Academy is for anyone who wants to master money and live life on their terms.
Included is a How To Fix Your Credit course, which covers understanding your credit, building your credit, and disputing. It comes with more than 100 dispute letters and templates. Then there's a training on how to start your own business and dominate business credit; how to invest in the stock market; how to buy a home the smart way; the right way to buy a car; how to pursue a pay raise at your day job; budgeting; goal setting; a one year savings challenge; and more.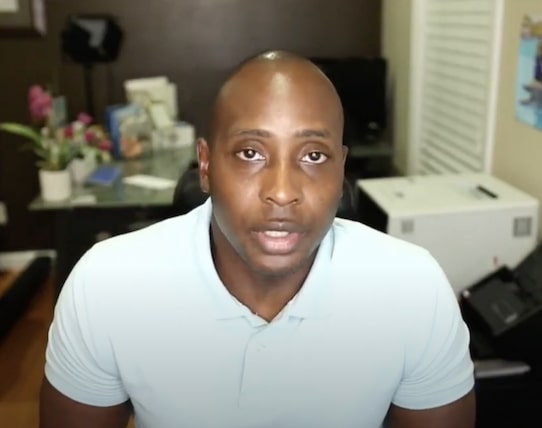 YFS Academy has excellent support too. You'll gain access to a private Facebook group where you can ask questions and get help 24/7. There's biweekly Q&A calls you can attend live. Or, simply catch the replays when it's convenient for you. Thousands of people have purchased YFS Academy. Many have left positive reviews and even video testimonials.
How much does YFS Academy cost? There are a number of payment options. You can join at $24.99 per month. Or $149.99 every six months. Or $249.99 per year. Or $497.99 for unlimited lifetime access. There's no mention of a refund policy. Dom has some time-sensitive bonuses though: Multi-Million Dollar Generational Wealth Building Plan; The Fastest Way To Pay Off Debt; and The 10 Financial Commandments For Financial Success.
Overall, I'm impressed with Dominique Brown and his YFS Academy. Worst case scenario, you join and spend a fraction of what it would cost to work with a credit repair company and gain knowledge that could help you maximize your money situation for the rest of your life. Sounds like a win to me.
Pair that with a simple laptop business like ours, and things could really be looking up. By the way, we lease leads to small businesses in cities all over the world. All you have to do is make itty-bitty websites, rank them in Google, and forward emails and calls to a business owner who pays you "rent" every 30 days, like clockwork. Click below to learn more.